Congratulations are in order to Kaylene Peoples for winning Best Jazz Song for the December 2015 Akademia Music Awards.
'Giant Steps' has always been known as a rite of passage amongst jazz musicians.  Coltrane pretty much set it up like that with his complexities in his soloing and the rapid, consistent chord changes. When I decided to do the song, my first attempt at the recording was more subdued, but I always had intended to have my mentor Hubert Laws play on this track. Imagine how excited I was to learn that Bobby Lyle and Bunny Brunel would also be guest performing," says Peoples.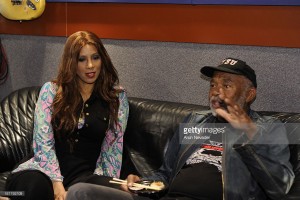 Kaylene Peoples is a flutist/vocalist and performs both crafts with veteran skill and expertise; and with great pride, she highlights her favorite flutist and mentor Hubert Laws – and it's no surprise this piece is such an award-worthy recording. Kaylene Peoples sings it with mixed styles reminiscent of Manhattan Transfer and Ella Fitzgerald. Peoples's own flavor of scatting makes this version of "Giant Steps" commercial and the most unique yet!
Personnel on "Giant Steps" (from My Man CD) are as follows: Kaylene Peoples (Vocals, Producer/Arranger); Mark Hammond (Guitar); Hubert Laws (Flute); Bobby Lyle (Acoustic Piano); Bunny Brunel (Upright Bass); Cory Mason (Drums).  Rich Mouser engineered/mixed/mastered the song at The Mouse House Studio in Altadena, CA.
This music award belongs to everyone who participated in making "Giant Steps," especially John Coltrane for such ingenuity.  We jazzers always want to put our own spin on such an incredibly historical piece of music!" – Kaylene Peoples
More from Akademia Music Awards on "Giant Steps."
(All photos by Arun Nevader/Getty Images)
Captions in Order: Hubert Laws, Bunny Brunel, Bobby Lyle, Mark Hammond, Cory Mason, Rich Mouser